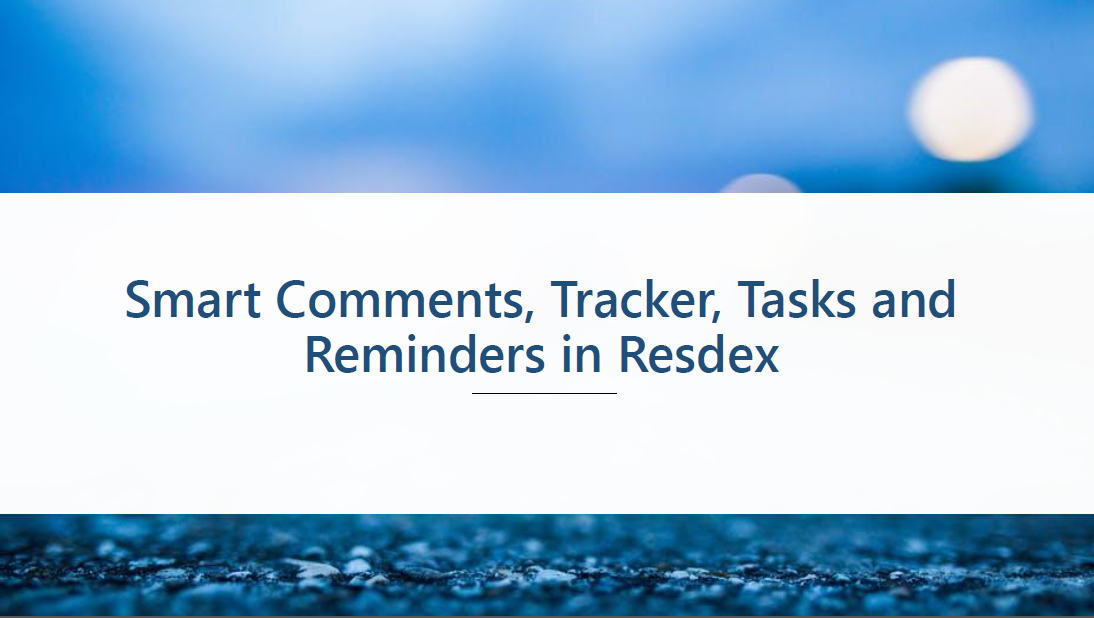 Resdex is now available with a host of new features which will improve your productivity and help you close positions faster.


WHAT IS SMART COMMENTS SYSTEM?
Tags –Structured comments for easy grouping. Get 30 pre-defined tags or create your own.
For eg – Good Communication, Not Interested, Call Later etc.
Status – Pre-defined hiring pipeline stages.
For eg – Promising, Interested, Shortlisted, Interview Scheduled etc.
HOW TO MANAGE REQUIREMENTS IN RESDEX ?

1. ADD A REQUIREMENT
Add Requirement  from the following page that comes before every Search.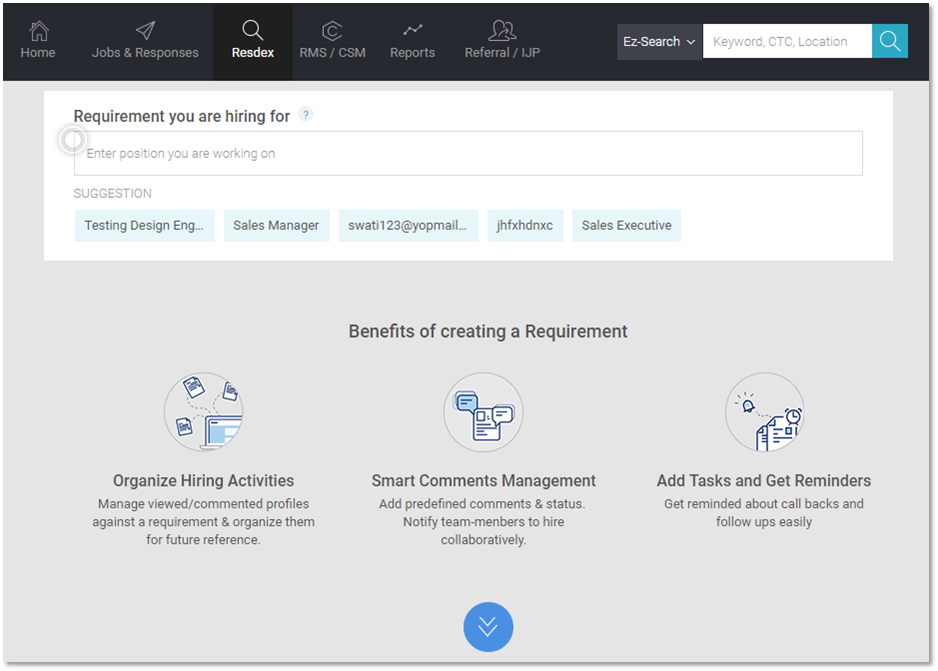 After adding Requirements –
You will be able to Use structured comments i.e. tags and status on profiles.
View All your activities in Resdex will get mapped to atatched requirement.
Activities which are getting mapped –

Profiles on which user added a Status
Profiles Viewed
Profiles on which the user added comments
Profiles emailed
Profiles on which used added "Called" Tag
Profiles added to Folder

2. ADD TAGS AND STATUS ON RESDEX PROFILE
You can add Tasks and Status with single click actions on Search Results Page and CV View Page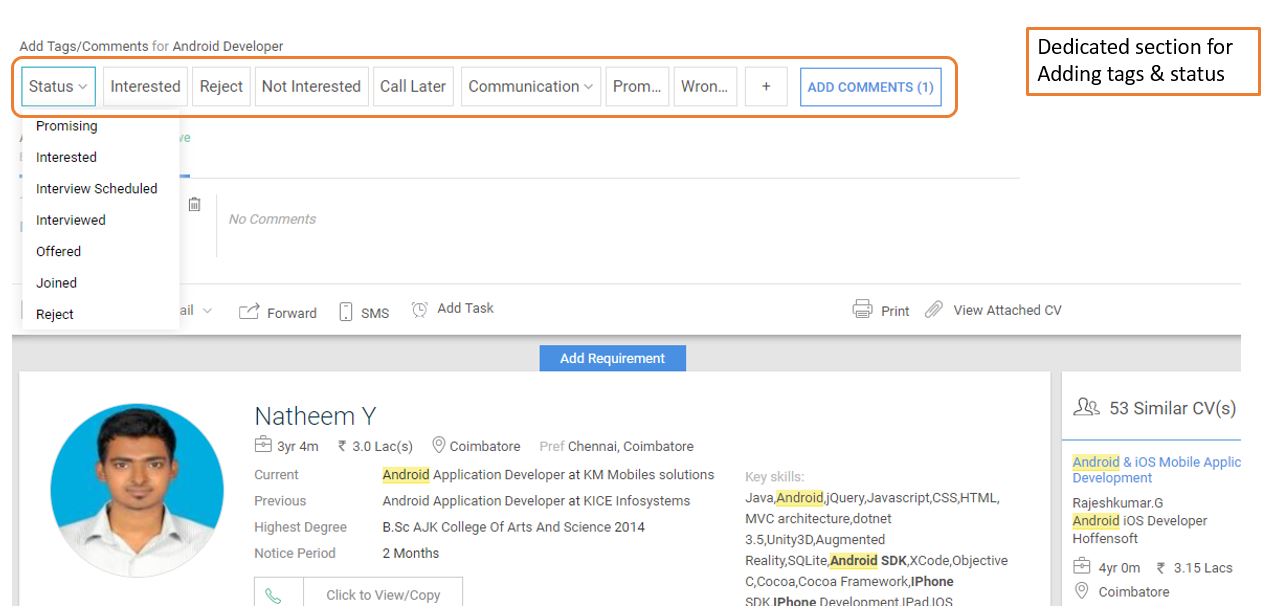 3. VIEW ALL REQUIREMENTS , ASSOCIATED PROFILES AND ACTIVITIES IN SINGLE PLACE
List of Requirements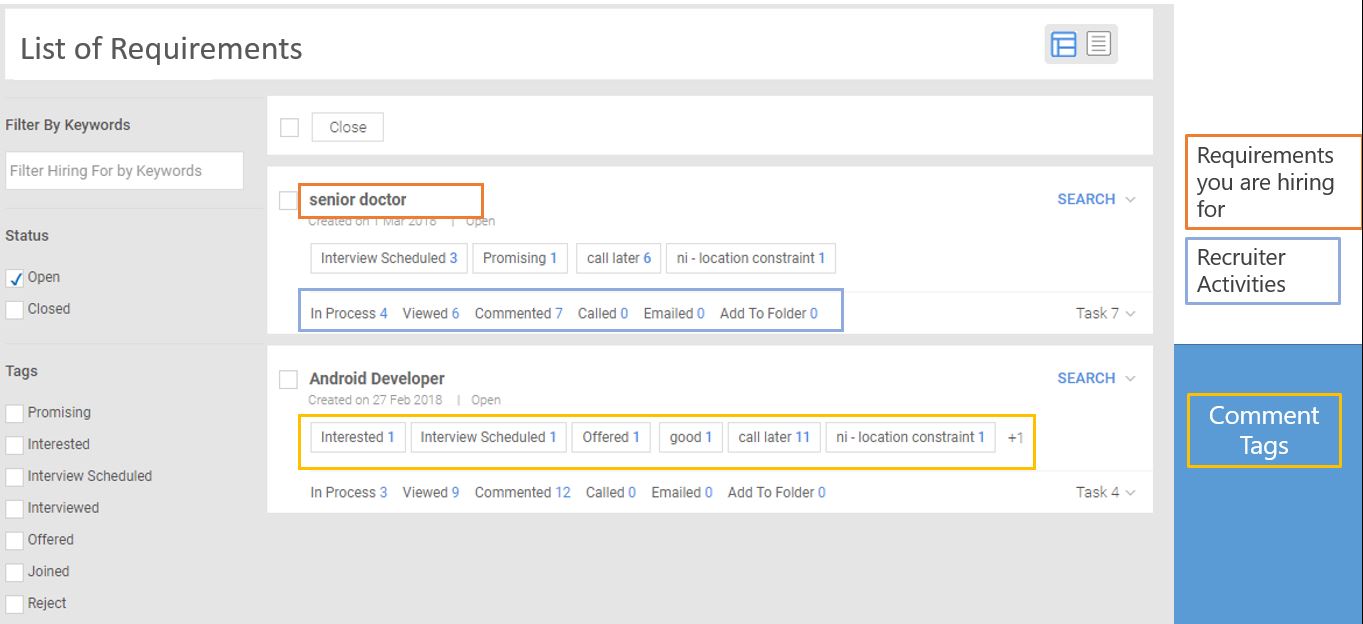 4. VIEW REQUIREMENT DETAILS
You can further drill down on each requirement and view profiles against each in Requirement Detail Page. The profiles are grouped on recruiter activities.
See an example below –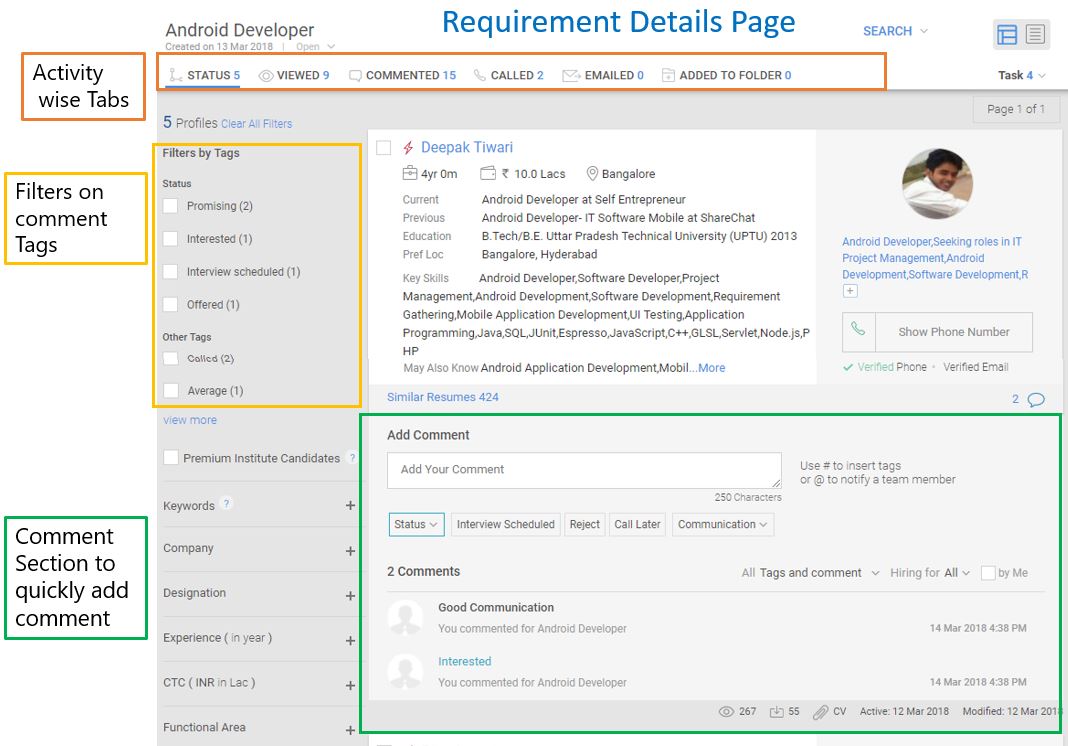 5. VIEW AND MANAGE PROFILES IN TRACKER VIEW
Furthermore, recruiter can now view and manage profiles in an excel like Candidate Tracker View. You can view for easy scan and use additional options for profile management.

Candidate Tracker view –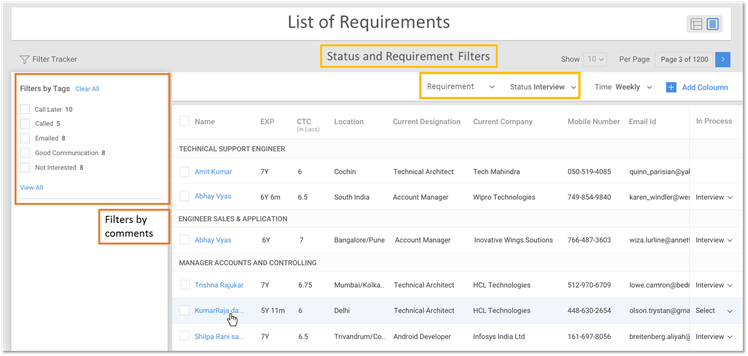 With the help of filters, user can work on a particular requirements or find candidates with a specific status.
HOW TO ADD A TASK AND GET REMINDERS ?

You can add a task on single/multiple profiles from CV view page or SRP
Enter task description, Due Date & Time – to get notification 15 mins before due time.
Clicking on the Notification, user lands on the profile(s) on which the task was assigned
Schedule tasks for future dates and review them from calendar widget
Get daily summary email with – 'Tasks scheduled for the day'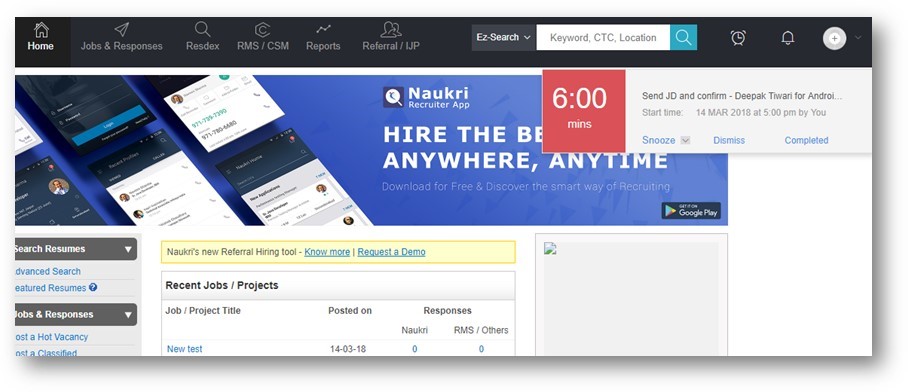 ———–
Do let us know in case you have any feedback for us.
We would love to host a training for you on these features. Ping us at training@naukri.com
For any queries or suggestions, contact us at support@naukri.com.
Happy smart hiring !