We have introduced a new feature for enhancing security of all user accounts – an additional layer of security using One-Time Password (OTP) for login.
This will help in preventing ANY unauthorized access in Recruitment Solutions account.
How to secure login in Naukri.com account from any unauthorized access?
1. Super users can enable OTP based login authentication for their own and other users in their accounts.
2. Once enabled, when a user's login pattern changes, OTP will be sent on the user's verified email ID.
3. The user will need to provide the correct OTP for successful login.
Please note that OTP for login will become Mandatory for all users soon.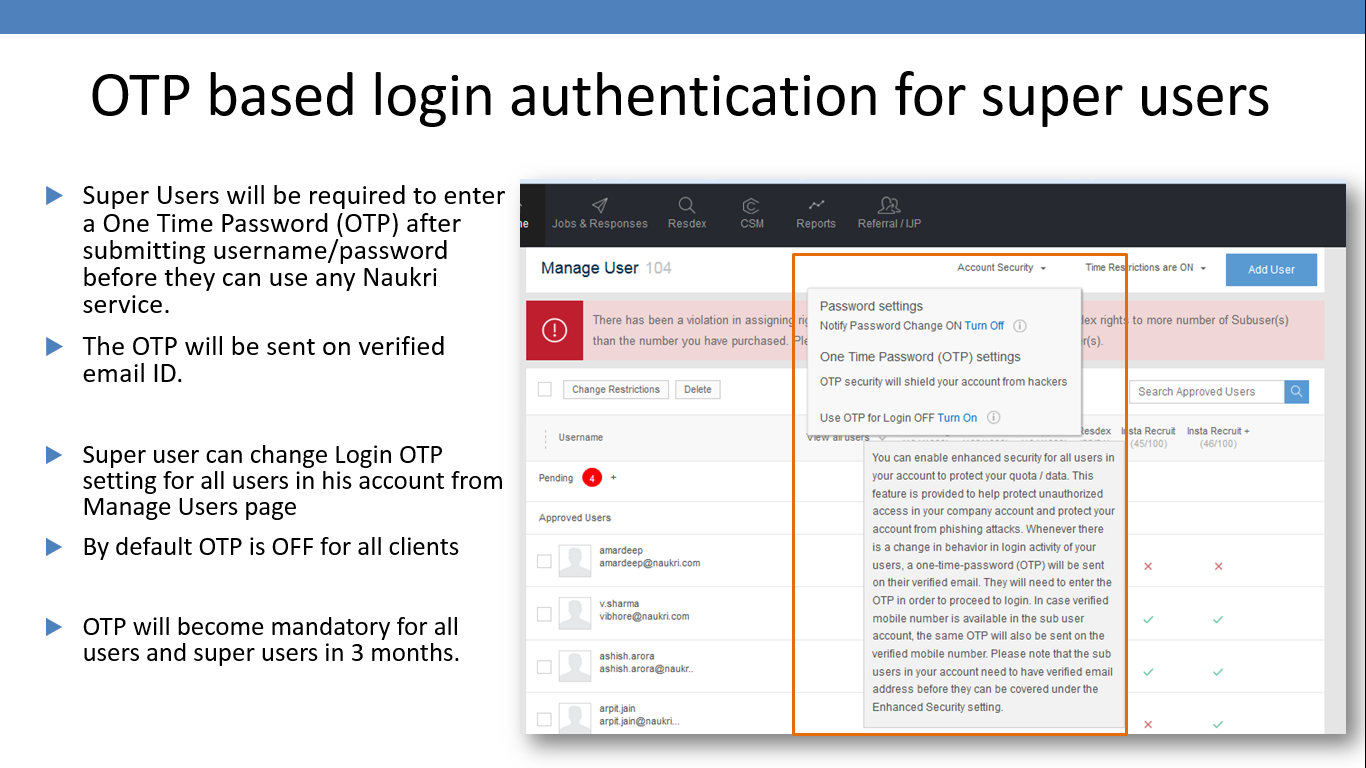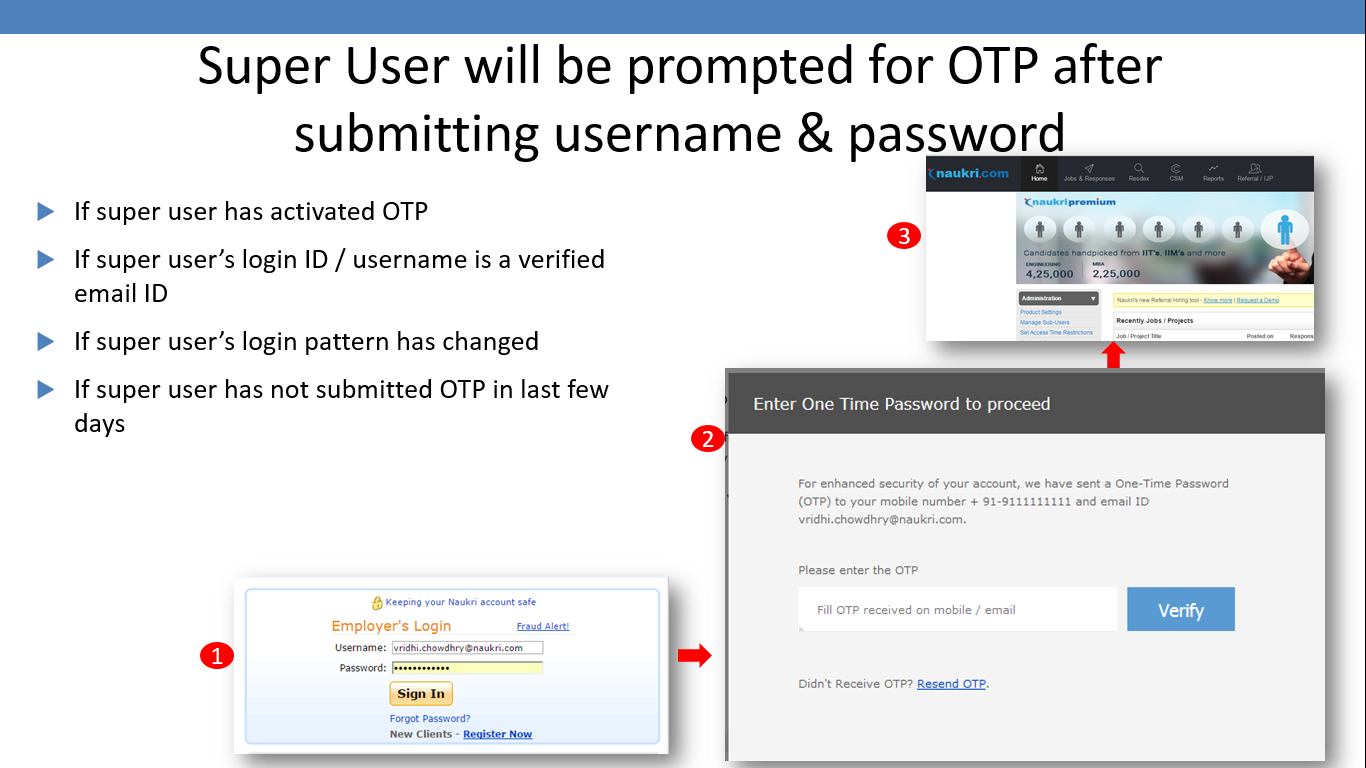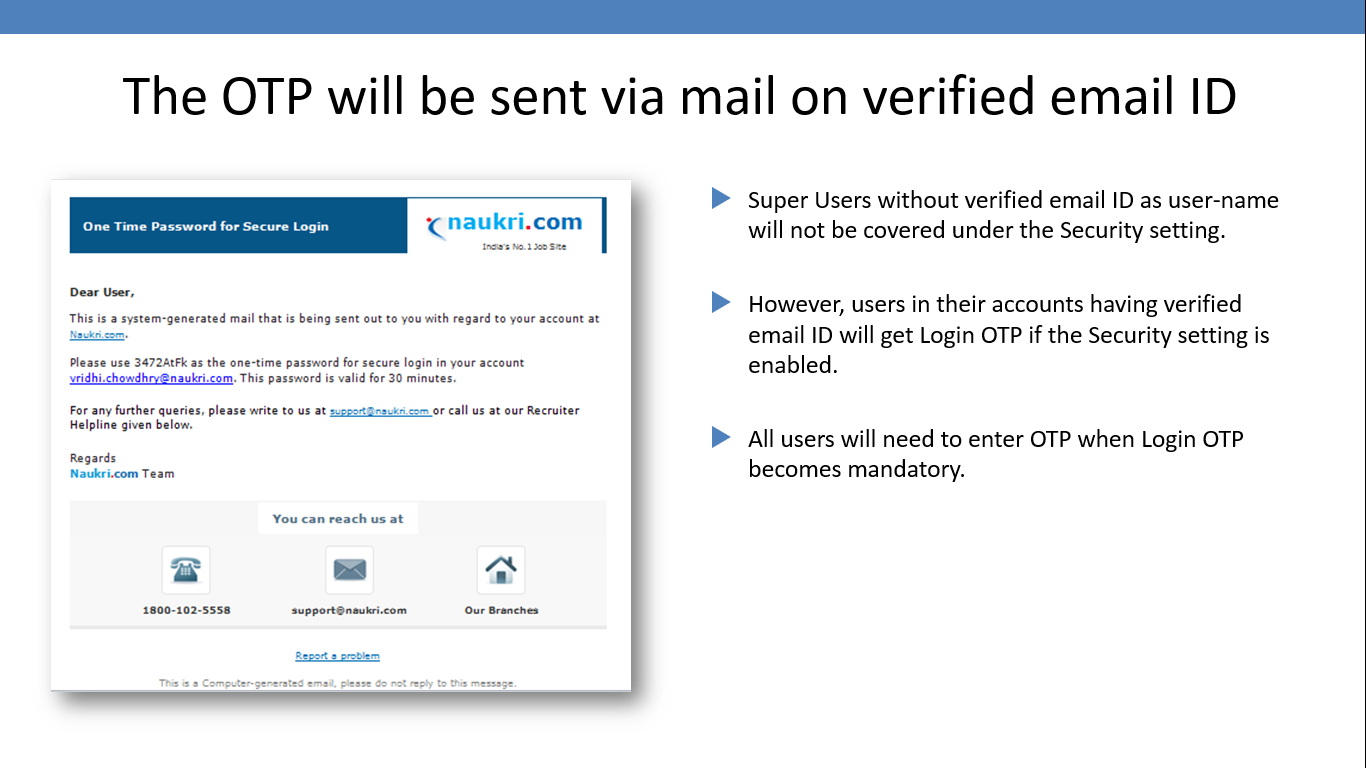 Learn more about OTP based login feature for sub users.
Learn more about securing accounts against Phishing attacks.
Regards,
Vridhi Chowdhry
Naukri Product Team