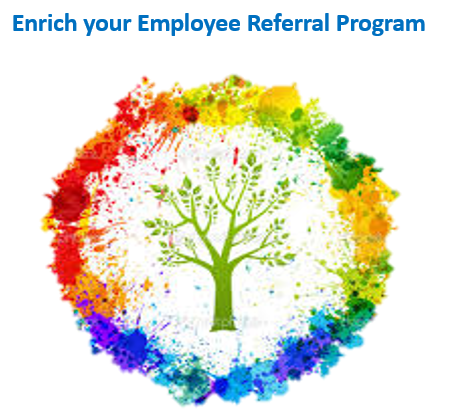 Automate the Process
Let your employees spend little time on referral activity – make it easy for them
Inform the employees about referred CVs status at every stage
Clarity on the Job content
Employees should be able to understand the job so as to share them; Because –
They would not want to spam their friend's mailbox
Ultimately, they are putting their personal reputation at stake
Flexible Reward System
Referral benefits should be set wisely, i.e., higher rewards for crucial positions.
Employees should be given options to choose their rewards.

Advertise your Referral program
Shoot a mailer to your employee network launching this tool
Make your mailers brand ready; make it impressive.

Acknowledge the hard work
A word of appreciation can keep the employees motivated and active.
Involve the top management in giving social recognition to the referee.
Happy Hiring,
Naukri Referral Team